Quality control, System profiling, Auditing, Inspection, Contractor sourcing, design advice, tender generation.
Finding the right ductwork cleaning contractor can be difficult. Do you opt for the cheapest? The most professional looking? The largest?
There isn't a right answer, but we can help you choose the right contractor to suit your needs and then manage the whole process to ensure you are meeting your obligations under the Regulatory reform fire safety order (2005).
From our experience as expert witnesses in duct cleaning for major insurance companies and from our independent auditing work, we know that a significant number  of kitchen cooking extract systems are not being thoroughly cleaned to BESA TR/19 guidelines.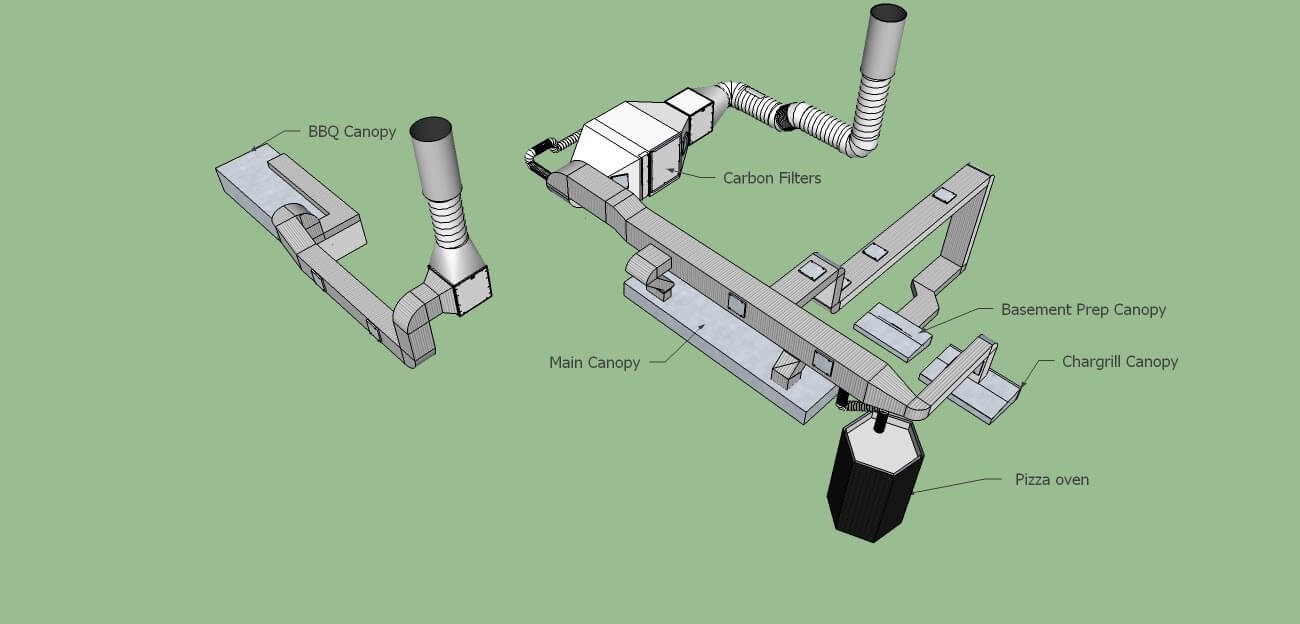 What we can offer
Quality Control Audits
Ensuring your contractors are meeting their obligations.
Tender Generation
Ensuring your organisations tenders for Ventilation Hygiene are fit for purpose.
System Profiling
Has your contractor told you your system needs cleaning 3 monthly? We can give you independent advice that could save you £1000's every year.
Contractor Sourcing
We can help source a reliable and competent contractor that best suits your needs.
New System
Speak to us first to avoid costly mistakes with inaccessible ductwork.