BESA Accredited Training & Competency Assessment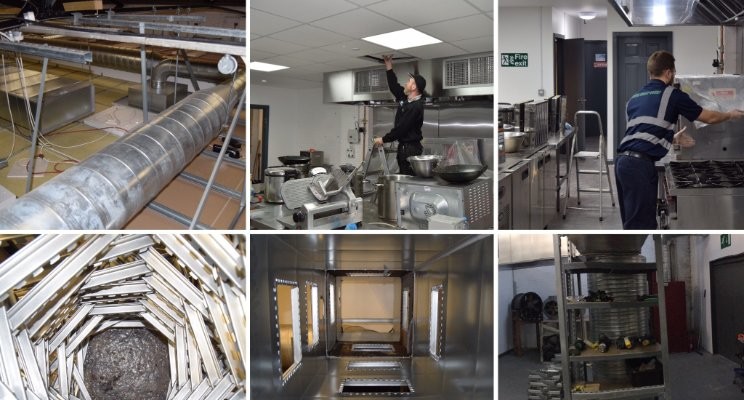 Fantastic news yesterday, after months of hard work & refurbishment we have finally been approved as one of the First training centers to be able to offer the BESA Short courses for Ventilation hygiene.
We have a fully fitted training school based in Ossett West Yorkshire & Soon to be opened in Partnership with Swiftclean in Southend Essex.
Keep an eye out on our website for the first Grease Hygiene Operative course, we are taking bookings as we speak, contact info@iaqservices.co.uk for more details.
This course is aimed at those who are working in or have just started working within the building engineering services grease extract hygiene industry, with more courses to follow shortly for Technician level employees in both Grease and Air disciplines.
The course is the only nationally recognised, third party accredited training course and consists of both theory and practical activities, which delegates will be assessed across both.
The theory and practical exercises include:
• Safe working practices
• The principles of kitchen grease extract systems and associated components
• Preparing the work location
• Cleaning of kitchen grease extract systems and associated components
• Working sustainably
• Problem solving
The delegates will be trained and assessed on all of the above. They will be expected to prepare the work location, insert access panels and clean kitchen grease extract systems and associated components. They must select the correct materials, tools & equipment to carry out the activities and they must apply the correct cleaning methods and techniques to meet TR/19 and industry standards.
ON COMPLETION OF THE COURSE DELEGATES WILL:
• have an understanding of health, safety & environmental issues with the workplace
• appreciate the importance of sustainable working
• have an understanding of the principles of kitchen grease extract systems and
associated components
• know how to prepare the work location for cleaning activities to be carried out
• be able to select the correct materials, tools and equipment for the work activity
• have the ability to insert suitable access panels
• have the ability to safely carry out the correct cleaning methods and techniques
• be able to problem solve within their scope of responsibility
• appreciate the importance of leaving the work area clean and tidy